Sublime

MA Contextual Design Thesis book.


---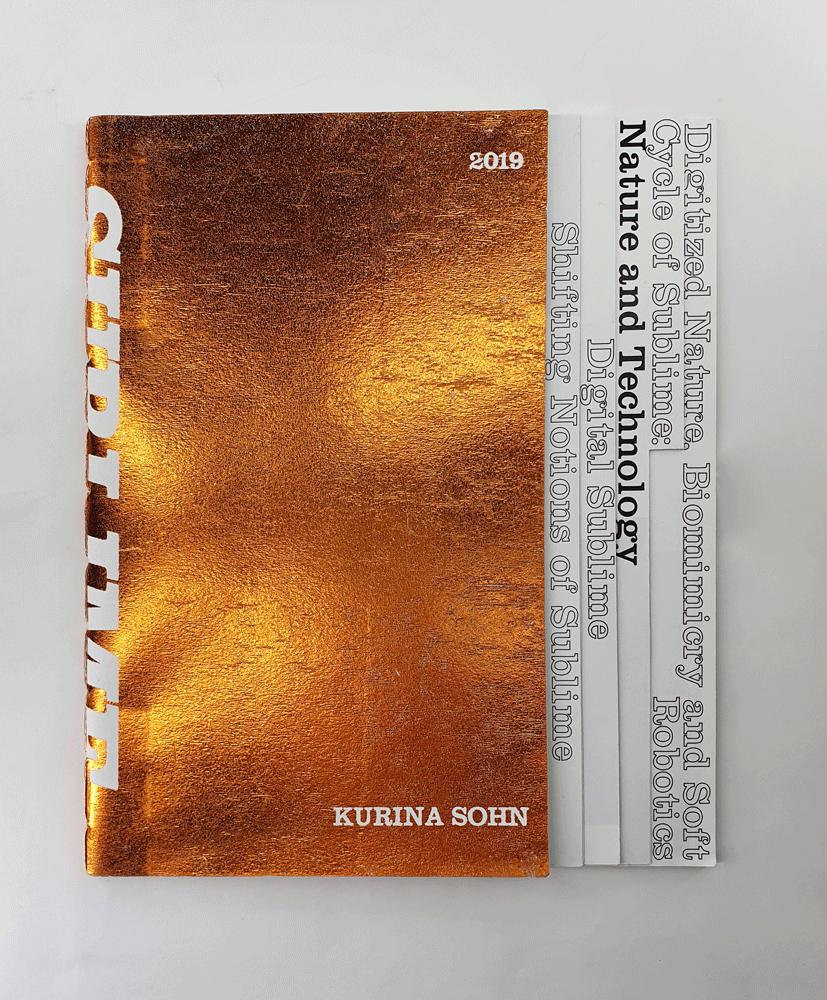 Sublime 2019



The sublime is cultivated by our understanding or lack of understanding of the complexities which drive the present; the notion of what constitutes the sublime is therefore always changing. Growing up in megacities such as Seoul, New York, Jakarta, Beijing, and other big cities, I have always felt there is a lack of the sublime in my subjective understanding of nature, especially in relation to technology.

Due to our perceived mastery of nature, we are no longer in awe of pure nature's sublimity. We have shifted from an aesthetic philosophy to mechanized terminology in the effort to describe globalized society. The romantic sublime has reshaped contemporary sublime through the internet, industrialization, technology, and capitalistic culture.

Technology accelerates from a point of being manageable to an incomprehensible amount of formless binary codes. The boundaries between networks, machines, and bodies dissipate the closer we examine them. Understanding and archiving knowledge has shifted with access and speed. The limits of our thoughts have expanded with the growth of the open-source movement and digital fabrication. The Internet itself has become a digital sublime entity.

Ideas about nature and technology reflect upon each other. The concept of nature imbued with human involvement condensed from the gigantic to the tangible, all of which culminates into the Capitalocene Epoch: the age of capital and the era of the collective ignorance of our action and greed. It epitomizes the need to foresee the consequences of our actions. The aesthetic notion of the sublime now defines various contemporary phenomena in the growing cycle of raw nature, science, technology, digital elements and leads back to the Anthropocene.



---
Keyword
Technology, Nature, Sublime, Anthropocene, Digital.